"We both got to marry our prom dates .." – Hani Fadzil dedah persamaan sempena perkahwi…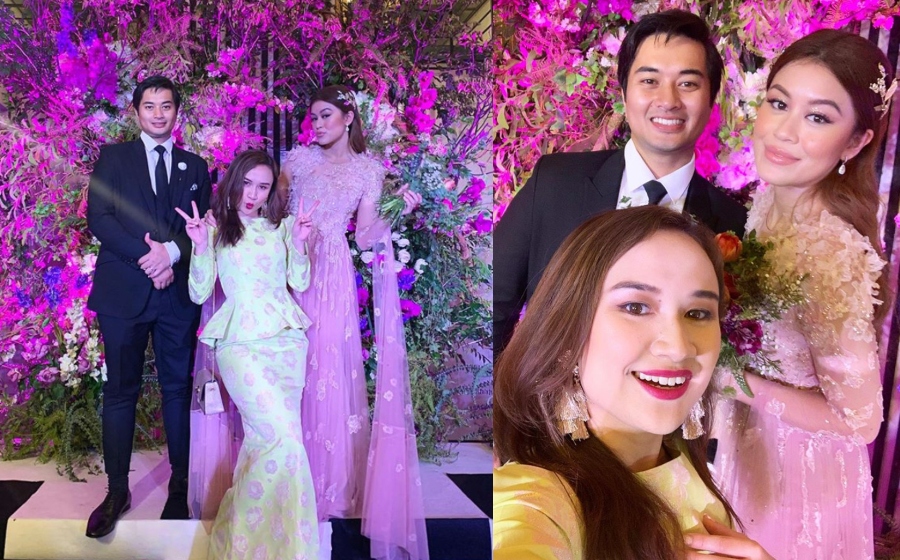 PENYAMPAI radio ERA, Hani Fadzil mendedahkan pengacara HLive, Yaya Zahir merupakan rakan sekelasnya semasa kelas tambahan untuk subjek Prinsip Perakaunan.
Menurut Hani secara kebetulannya mereka meneruskan kerjaya yang berbeza daripada apa yang dipelajari.
Malah mereka berdua juga ditakdirkan berkahwin dengan pasangan majlis tari-menari masing-masing.
Perkongsian itu dibuat menerusi akaun Instagram (IG) miliknya hari ini.

View this post on Instagram

Fun facts about the bride & I : 1. We both took "Prinsip Perakaunan" tuition together & we're both not doing accounts today. lelssszzz 2. We both got to marry our prom dates. Haha – Congratulations Yaya & Arriz! May your marriage be filled with love, joy and an abundance of rezeki
Yaya telah sah bergelar isteri kepada jejaka pilihannya, Arriz Azim dengan sekali lafaz pagi semalam.
Pada sebelah malamnya, telah berlangsung majlis resepsi yang diadakan di The Grounds, Petaling Jaya.
Majlis yang bertemakan 'Black Tie' itu dimeriahkan lagi dengan kehadiran rakan artis seperti Scha Alyahya, Awal Ashaari, Aiman Hakim Ridza, Zahirah Macwilson, Elfira Loy, Bella Dally dan ramai lagi.
Terdahulu, Yaya dan Arriz Azim mengikat tali pertunangan pada 25 Februari lalu.
sumber :astroawani