TAMANZ tersingkir kerana perbezaan tipis, ini markah penuh minggu keenam Muzikal Lawak …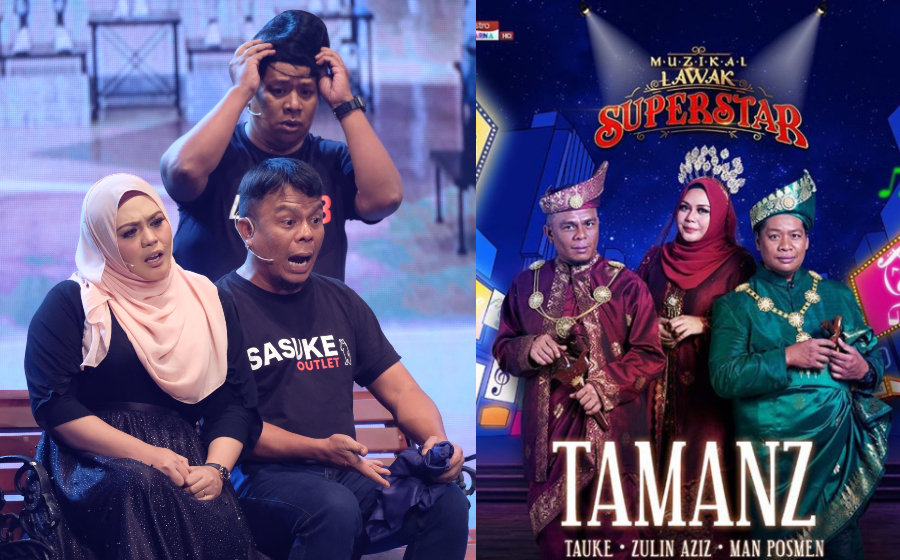 MINGGU keenam Muzikal Lawak Superstar (MLS) yang bertemakan pusat membeli-belah menyaksikan hanya lapan kumpulan berjaya ke peringkat seterusnya Jumaat depan.
Minggu ini menyaksikan kumpulan NEWBOH menduduki tempat pertama dengan peratusan markah sebanyak 43.04%.
Bagaimanapun nasib tidak menyebelahi kumpulan TAMANZ apabila diumumkan sebagai bintang yang tersingkir dengan jumlah peratusan markah sebanyak 29.29%.
Kesemua bintang diadili 50% daripada juri tetap, Altimet, Nora Danish dan Datuk Awie manakala 50% lagi adalah undian.
Di sini Gempak senaraikan markah penuh yanh diperolehi oleh sembilan bintang mengikut susunan paling tinggi.
1. NEWBOH: 43.04%
2. UNI: 42.81%
3. BOTAK: 40.38%
4. HEART: 38.50%
5. WASAP: 38.47%
6. TITANS: 38.33%
7. VOICES: 34.10%
8.JBORN: 31.75%
9.TAMANZ: 29.29%
Sementara itu, NEWBOH yang dianggotai oleh Mamak, Ali dan Tomok dipilih sebagai penerima Superstar of The Week.
MLS bersiaran selama 10 minggu, setiap Jumaat, jam 9 malam secara langsung dari Dewan Sri Putra, Bukit Jalil.
Program ini juga disiarkan secara eksklusif di Astro Warna (saluran 132) dan Warna HD (saluran 124) serta boleh ditonton menerusi aplikasi Astro GO dan secara strim di On Demand.
Untuk mengundi bintang, undian boleh dilakukan secara:
1.Undian boleh dilakukan di gempak.com/muzikallawaksuperstar
2.Taip MLS <jarak> NAMA KUMPULAN atau MLS (3/5/10/20) <jarak> NAMA KUMPULAN untuk (3/5/10/20) undian ke 32777.
Untuk perkembangan terkini program Muzikal Lawak Superstar, layari www.muzikallawaksuperstar.gempak.com
sumber :astroawani