Pelakon baru Emma Sofea tidak terkesan dibanding dengan Selena Gomez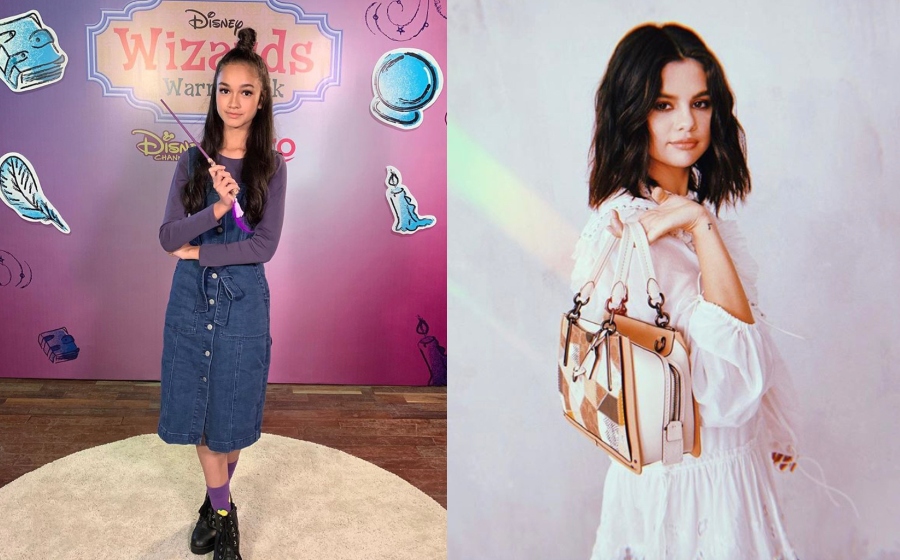 PELAKON muda, Emma Sofea menganggap kepercayaan yang diberikan untuk menggalas watak utama dalam sebuah rancangan televisyen bersiri, 'Wizards of Warna Walk' adalah satu peluang besar untuk dirinya
Bakat baru ini menyifatkan perkara terbabit sebagai limpahan rezeki untuk dirinya memandangkan ini merupakan lakonan pertamanya di kaca televisyen.
"Apabila menceburkan diri dalam industri seni, individu tersebut perlu kuat dan percaya dengan kemampuan diri.
"INI merupakan satu peluang yang besar apabila mendapat watak utama. Saya juga boleh menonjolkan bakat yang ada," katanya kepada Gempak.
Emma ditemui ketika majlis pelancaran Disney Wizards Of Warna Walk yang diadakan di Bangunan Ex8, Subang Jaya baru-baru ini.
Tambah Emma, dia tidak terkesan sekiranya terdapat segelintir penonton yang membandingkan hasil lakonannya dengan penyanyi dan pelakon antarabangsa, Selena Gomez.
'Wizards of Warna Walk' diadaptasikan daripada 'Wizards of Waverly Place' yang popular di sekitar tahun 2007 sehingga 2012.
'Wizards of Waverly Place' ini merupakan sitkom yang menyumbang kepada populariti Selena Gomez, yang memainkan peranan Alex Russo.
"Saya tidak merasakan terdapat individu yang berniat untuk membandingkan saya dengan Selena. Walau bagaimanapun, jika terjadi ia tidak memberi kesan terhadap diri saya
"Selena seorang pelakon yang hebat serta berbakat besar. Saya sendiri menjadikan Selena sebagai idola," katanya lagi.
Selain Emma, sitkom ini turut dibintangi oleh Mia Sara yang memainkan watak Alissa D'Cruz, Idan Aeden sebagai Aiden D'Cruz , pelawak, penerbit dan pelakon Datuk Afdlin Shauki yang memegang watak Norman D'Cruz dan pelakon Carmen Soo sebagai Jasmin D'Cruz.
Di samping itu, penampilan personaliti tempatan yang popular seperti pelakon Zalif Sadek, Fikhree Bakar, Vicha Barbie, dan penyanyi Zain Hamid turut ada sepanjang musim rancangan ini ditayangkan.
Rancangan televisyen bersiri ini mempunyai elemen muzik tempatan, termasuk lagu tema 'There's Magic Here' yang dinyanyikan oleh penyanyi terkenal, Daiyan Trisha.
Video muzik akan mula disiarkan menerusi saluran Disney bermula hari ini, 16 Ogos, serta boleh ditonton di seluruh platform media sosial.
'Wizards of Color Walk' akan disiarkan pada setiap hari Jumaat, 30 Ogos, jam 1.00 petang di saluran Disney (Astro CH 615) dan juga boleh ditonton menerusi Astro GO dan On Demand.
Pelanggan Astro juga boleh menonton 'Wizards of Warna Walk' secara eksklusif menerusi saluran Disney XD (Astro Ch 617).

sumber :astroawani