Merungkai kekeliruan kadar kemiskinan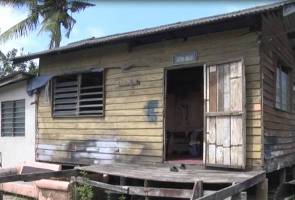 LAPORAN oleh Pelapor Khas PBB Philip Alston mengenai kadar kemiskinan di Malaysia telah mengundang pelbagai reaksi di kalangan masyarakat dan pihak kerajaan.
Terdapat dua dakwaan yang diutarakan oleh Philip Alston yang memerlukan kepada hanya satu penyelesaian. Kedua-dua dakwaan ini mengambarkan realiti sebenar kemerosotan taraf hidup rakyat.
Pertama, kadar pendapatan garis kemiskinan (PLI) bulanan sebanyak RM980 untuk setiap isi rumah adalah tidak lagi relevan. Dakwaan ini adalah benar kerana PLI sebanyak RM980 sebulan masih jauh menggambarkan realiti sebenar bebanan hidup orang miskin. Ianya hanya relevan pada 15 tahun dahulu tetapi tidak lagi buat masa kini.
Realiti ekonomi beberapa tahun kebelakangan ini menunjukkan peningkatan kos sara hidup rakyat. Harga barangan meningkat lebih tinggi berbanding dengan tingkat pendapatan. Pertumbuhan ekonomi yang perlahan dan pengagihan yang tidak seimbang serta kesan dasar-dasar "peningkatan" harga seperti GST dan rasionalisasi subsidi menyumbang kepada keadaan ini.
BACA: Kaji balik laporan PBB mengenai kadar kemiskinan di Malaysia – Tun Mahathir
Pihak kerajaan terdahulu menggunakan indikator yang tidak tepat untuk memantau kos sara hidup. Mereka banyak bersandarkan kepada Indeks Harga Pengguna (CPI) yang hanya mengukur pergerakkan harga purata di Malaysia. Indikator yang baik perlu mengambil kira harga, pendapatan, saiz keluarga dan geografi penduduk. Bank Negara Malaysia dikhabarkan sedang mengetuai kajian mengenai indeks sara hidup Malaysia.
Kedua, kadar kemiskinan rasmi Malaysia tidak tepat menggambarkan realiti sebenar. Philip Alston membandingkan 0% kadar kemiskinan rasmi Kuala Lumpur dengan 7% kadar kemiskinan yang dicerap oleh kajian UNICEF pada 2018. Penulis bersama Dr Muhammed Abdul Khalid terlibat secara langsung dalam kajian UNICEF tersebut.
BACA: PBB sifatkan peratusan kemiskinan Malaysia tidak realistik
Perlu difahami bahawa kadar kemiskinan rasmi di Malaysia dikira berdasarkan cerapan data Tinjauan Pendapatan Isi rumah (HIS). Ianya dilakukan mengikut piawaian amalan antarabangsa yang diselenggara oleh Bahagian Statistik PBB (UNSD). Perangkaan kemiskinan yang dikira daripada HIS masih relevan diguna dan boleh dipercayai pada peringkat penilaian makro. Pada peringkat yang lebih mikro seperti negeri atau daerah, perangkaan HIS perlu diguna secara berhati-hati kerana ralat persampelan tidak boleh dielakkan.
Adalah kurang tepat membuat perbandingan langsung di antara perangkaan HIS dan kajian UNICEF 2018. Kajian UNICEF 2018 lebih berpusat dan terperinci untuk Kuala Lumpur berbanding dengan HIS yang meliputi keseluruhan Malaysia.
Kedua-dua dakwaan ini menuntut kepada satu penyelesaian iaitu menambahbaik sistem perangkaan dan pemantauan kemiskinan. Penyelesaian kepada kedua-dua dakwaan ini ialah pembangunan pangkalan data berpusat. Pada masa kini, negara bergantung kepada pelbagai jenis data yang dikutip dengan menggunakan pelbagai kaedah dan hanya bersandarkan kepada sampel. Ini menyumbang kepada ralat penganggaran bila digunakan untuk analisis dasar.
BACA: Kerajaan dicadang tubuh majlis perunding khas kaji laporan PBB
Data-data penting seperti pendapatan, jenis pekerjaan, jenis industri, bilangan tanggungan, umur, pendidikan, jenis rumah, lokasi dan lain-lain perlu dikutip untuk setiap individu di Malaysia. Sebuah agensi perlu diberi mandat untuk mengumpul data-data tersebut. Ini bagi memastikan semua kementerian dan agensi menggunakan data yang sama. Di Belanda, maklumat data sosio-ekonomi individu dikutip oleh pihak berkuasa tempatan.
Kerajaan perlu pertimbangkan untuk mewajibkan setiap individu memberi dan mengemas kini maklumat tersebut. Selagi mana inisiatif pembangunan pangkalan data sebegini tidak dilakukan, selagi itu lah perangkaan dan keberkesanan dasar-dasar kerajaan menjadi persoalan.
---
* Prof Madya Dr Mohd Yusof Saari adalah pemegang ijazah PhD daripada University of Groningen, the Netherlands. Beliau merupakan pensyarah di Fakulti Ekonomi dan Pengurusan, UPM dan juga Ketua Laboratori Kaedah Kuantitatif Analisis Dasar, Institut Kajian Dasar Pertanian dan Makanan, UPM.

** Kenyataan di dalam artikel ini adalah pandangan peribadi penulis dan tidak semestinya mencerminkan pandangan Astro AWANI.
sumber :astroawani