Liverpool benam Norwich 4-1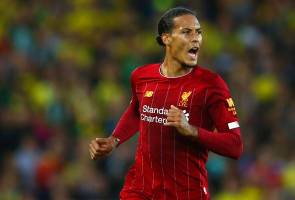 PERLAWANAN pembuka tirai Liga Perdana Inggeris (EPL) musim 2019/20 nyata tidak mengecewakan peminat Liverpool apabila naib juara musim lalu itu membenam pendatang baharu, Norwich City 4-1 di Anfield.
Jurgen Klopp memberi petunjuk awal kepada penyokong kenapa dia tidak berbelanja besar pada pintu perpindahan yang baru sahaja ditutup pada Khamis dengan meneruskan momentum permainan musim lepas yang menyaksikan pasukan itu berjaya menjuarai Liga Juara-Juara Eropah (UCL) musim lalu.
Kesemua bintang pemain musim lepas, Divock Origi, Mohamed Salah dan Virgil van Dijk beraksi cemerlang untuk memastikan the Reds memulakan kempen musim baharu ini dengan langkah kanan.
Liverpool bijak membuat hantaran pantas di ruang yang sempit tatkala pemain Norwich membanjiri kawasan gol mereka dalam usaha untuk mengecewakan barisan serangan pasukan tuan rumah.
Serangan bertali arus ke arah gawang Norwich membuahkan hasil seawal minit ke-7, apabila pertahanan the Canaries, Grant Hanley tersepak bola ke dalam gawang sendiri selepas cuba mengeluarkan hantaran silang Origi.
Salah kemudian menggandakan jaringan Liverpool pada minit ke-19 untuk memulakan kempen memburu kasut emas ketiganya dan gelaran pertama EPL buat pasukannya.
Van Dijk kemudian menanduk masuk hantaran sepakan sudut Salah pada minit ke-28 untuk mencipta suasana gemuruh di Anfield.
Namun, malang menimpa Liverpool pada minit ke-37 yang kehilangan penjaga gol utama mereka, Alisson Becker yang terpaksa dikeluarkan akibat kecederaan yang dialami selepas mengambil sepakan gol.
Keadaan itu menyaksikan Adrian yang baru sahaja menyertai Liverpool pada Isnin, menggantikan tempat Alisson.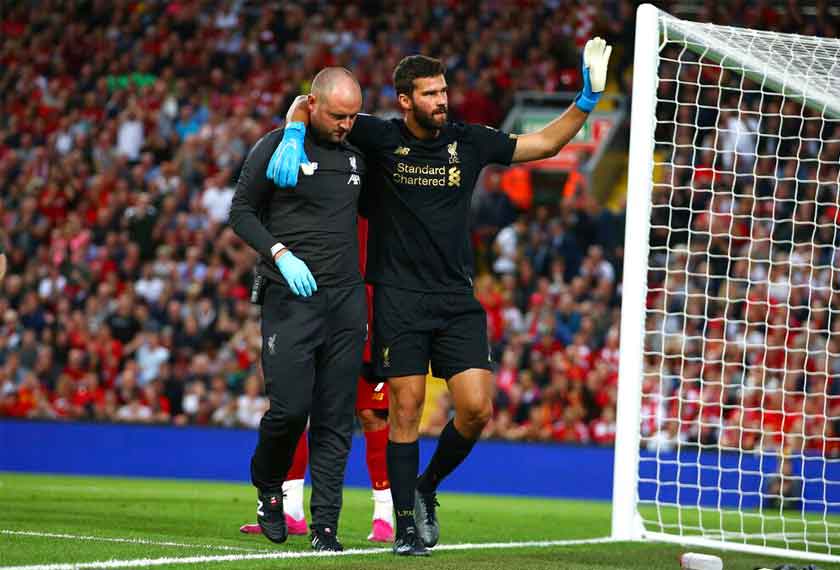 Namun ia tidak mematahkan semangat Liverpool yang mendapat gol keempat selepas Origi menanduk masuk hantaran Trent Alexander-Arnold, 5 minit kemudian.
Kurang tiga minit selepas permainan bersambung di babak kedua, cubaan kapten pasukan Liverpool, Jordan Henderson ditampan penjaga gol Norwich, Tim Krul ke arah palang, sebelum Roberto Firmino gagal menyudahkan hantaran Alexander-Arnold.
Gawang Liverpool akhirnya dirobek selepas beberapa percubaan bahaya, menerusi pemain terbaik Norwich musim lalu, Teemu Pukki, yang menyudahkan lorongan bola daripada Emiliano Buendia.
Perlawanan tamat, Liverpool 4, Norwich 1.
sumber :astroawani