Empat pengerusi The Fed ingin bank pusat AS bebas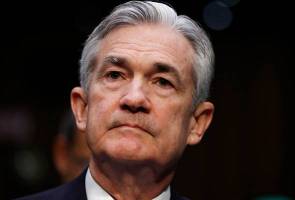 EMPAT bekas pengerusi Simpanan Persekutuan Amerika atau The Fed menggesa mengekalkan kebebasan bank pusat Amerika Syarikat (AS) itu.
Menurut Paul Volcker, Alan Greenspan, Ben Bernanke dan Janet Yellen, Pengerusi The Fed harus diberikan kebebasan membuat keputusan ekonomi dan harus bebas daripada tekanan politik.
Ini termasuk bebas dari ancaman dipecat atau diturun pangkat demi kepentingan politik.
Tambah mereka, dalam satu artikel yang diterbitkan The Wall Street Journal, ekonomi AS baik apabila keputusan The Fed dibuat berdasarkan data dan prinsip ekonomi.
Artikel ini susulan kritikan Presiden Amerika Donald Trump terhadap Pengerusi The Fed, Jerome Powell yang enggan mengumumkan permulaan kitaran pemotongan kadar faedah yang agresif dan berterusan.
Dalam masa yang sama, Trump menggesa The Fed untuk mengambil berat padangannya yang menuduh China memanipulasi mata wangnya, Yuan.
Trump sebelum ini kerap mengulangi rasa tidak puas hatinya kepada polisi kewangan The Fed dan membincangkan pemecatan Powell.
Powell membalas dengan menegaskan kebebasan The Fed dan akan kekal untuk empat tahun.
Tambah empat bekas pengerusi The Fed itu, sebarang cara lain untuk membuat keputusan, termasuk campur tangan politik hanya akan mengurangkan kepercayaan kepada The Fed.
Ini akan turut menyebabkan ketidaktentuan dalam pasaran kewangan dan berikan kesan buruk kepada ekonomi.
sumber :astroawani